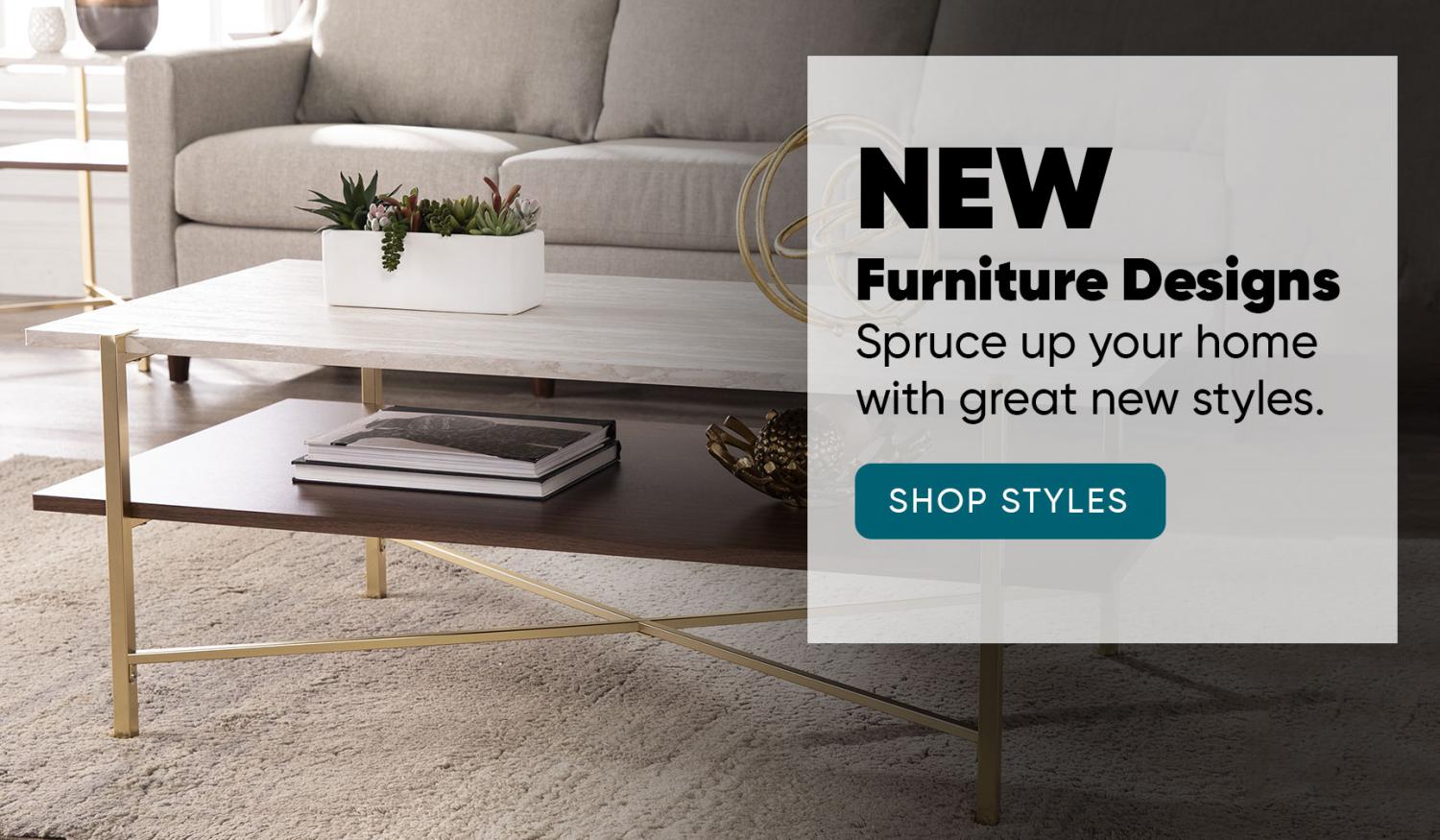 PREPAC INVENTORY FREEZE IS OVER... CHECK OUT SOME OF PREPAC'S NEW PRODUCTS
Drifted Gray 60" Wide Hall Tree with 24 Shoe Cubbies Item #DSOG-0013-1
$346.00

Astrid 2-Drawer Espresso Nightstand Item #EDNH-0402-1
$98.00

Elite 64 in. W x 89 in. H x 24 in. D Storage Cabinet Set B - Black - 5 Piece Item #BRSX-1011-5M
$814.00

L-shaped Desk, Black Item #BEHR-0904-1
$233.00

L-shaped Desk, Drifted Gray Item #DEHR-0904-1
$233.00

Milo Mid Century Modern 6-Drawer Dresser, Drifted Gray and White Item #DDBR-1409-1
$273.00

Narrow Entryway Organizer, White Item #WSON-0015-1
$160.00

Select Drifted Gray Queen/King Storage Drawers Set of 2 on Wheels Item #DBQK-1303-1
$127.00

Sonoma Home Office Desk, Drifted Gray Item #DEHR-0801-1
$199.00

White Tall Bookcase with 2 Shaker Doors Item #WSBH-0004-1
$241.00

Wide Floating Desk, White Item #WEHW-0203-1
$205.00

Prepac Milo Mid Century Modern 2-Drawer Nightstand, Cherry Item #CDNR-1402-1
$126.00

Prepac Milo Mid Century Modern 4-Drawer Chest, Cherry Item #CDBR-1404-1
$204.00

Prepac Milo Mid Century Modern 7-Drawer Dresser, Cherry Item #CDBR-1407-1
$372.00

Prepac Milo 4-Drawer Chest with Door, Cherry Item #CDBR-1408-1
$279.00

Prepac Milo Mid Century Modern Tall 6-Drawer Chest, Cherry Item #CDBH-1410-1
$304.00

Prepac 27" Narrow Hall Tree with 9 Shoe Cubbies, Black Item #BSOG-0012-1
$181.00

Prepac 60" Wide Hall Tree with 24 Shoe Cubbies, Black Item #BSOG-0013-1
$346.00

Bathroom Bathroom furniture, bathroom accessories, bath towel sets, bath rugs and bath curtains.
Bedroom Beds, dressers, armoires, wardrobe, jewelry armoires.
Kitchen Buffet and hutch, dinette sets, dining chairs, dining tables
Living Room Coffee tables, end tables, hall tables, consoles and curios, mirrors
Entertainment CD cases, DVD cases, solid wood, revolving racks, wall mount racks, gaming storage, TV stands, speaker stands
Fireplaces Wall mounted electric fireplaces, free-standing electric fireplaces, corner electric fireplaces and more.
Office Accessorize your office with our furniture and accessories
Outdoor Patio furniture, outdoor rocking chairs, garden furniture, pet beds and pet houses
Storage Cabinets, garage, closet, benches, chairs, hutches, racks, bins, sheds
Products which Ship to Canada
Your Furniture Store
Our Store
Shopping for home furnishings for your home. Choose from our selection of bedroom sets, living room and children's furniture, TV stands, Fireplaces and Bathroom accessories.
Your Home
Fireplaces for your family, great room, living room, bedroom sets, jewellery armoires to complete your bedroom. Furnish your kitchen with our selection of Kitchen islands, carts, chairs, tables, bakers racks and stools. Leather chairs, recliners, sofas, TV stands, lift TV cabinets for your Entertainment Center. Home Storage and Organization from garage storage cabinets, bookcases, bookshelves, closet storage, sewing tables, benches, chairs and stools.
Best Sellers, Clearance, Discounts, Sale Events
Offering Seasonal Clearance, Discounts, Best Sellers at fantastic sale prices. Visit our site to save on furniture, TV stands, Beds, Headboards, Dressers, jewellery armoires, fireplaces and more.
Customer Service and Sales
At Home and Stuff we pride ourselves in exceptional customer service to you our customer.
We are proud to celebrate over 17 years servicing our customers and offering a selection of Home Furnishings and Accessories at great prices.