SPRING SAVINGS
Some items may have limited quantities in stock...Order Now!
FIREPLACES
(click here for more products)
TOP SELLER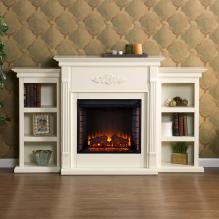 Tennyson Electric Fireplace w/ Bookcases
Free Shipping
OUTDOOR FURNITURE & ACCESSORIES
(click here for more products)
TOP SELLER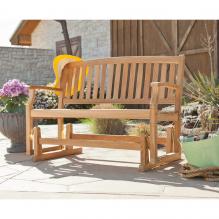 Gideon Teak Glider Bench
Free Shipping
KITCHEN ACCENTS
(click here for more products)
TOP SELLER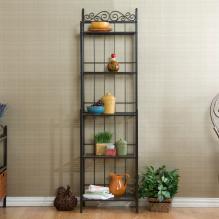 Celtic Bakers Rack
Free Shipping
CLOSEOUTS WHILE SUPPLIES LAST. BUY NOW!
Click here for more products.
Bathroom Bathroom furniture, bathroom accessories, bath towel sets, bath rugs and bath curtains.
Bedroom Beds, dressers, armoires, wardrobe, jewelry armoires.
Kitchen Buffet and hutch, dinette sets, dining chairs, dining tables
Living Room Coffee tables, end tables, hall tables, consoles and curios, mirrors
Entertainment CD cases, DVD cases, solid wood, revolving racks, wall mount racks, gaming storage, TV stands, speaker stands
Fireplaces Wall mounted electric fireplaces, free-standing electric fireplaces, corner electric fireplaces and more.
Office Accessorize your office with our furniture and accessories
Outdoor Patio furniture, outdoor rocking chairs, garden furniture, pet beds and pet houses
Storage Cabinets, garage, closet, benches, chairs, hutches, racks, bins, sheds
Your Furniture Store
Our Store
Shopping for home furnishings for your home. Choose from our selection of bedroom sets, living room and children's furniture, TV stands, Fireplaces and Bathroom accessories.
Your Home
Fireplaces for your family, great room, living room, bedroom sets, jewellery armoires to complete your bedroom. Furnish your kitchen with our selection of Kitchen islands, carts, chairs, tables, bakers racks and stools. Leather chairs, recliners, sofas, TV stands, lift TV cabinets for your Entertainment Center. Home Storage and Organization from garage storage cabinets, bookcases, bookshelves, closet storage, sewing tables, benches, chairs and stools.
Best Sellers, Clearance, Discounts, Sale Events
Offering Seasonal Clearance, Discounts, Best Sellers at fantastic sale prices. Visit our site to save on furniture, TV stands, Beds, Headboards, Dressers, jewellery armoires, fireplaces and more.
Customer Service and Sales
At Home and Stuff we pride ourselves in exceptional customer service to you our customer.
We are proud to celebrate over 17 years servicing our customers and offering a selection of Home Furnishings and Accessories at great prices.